**Another great edition from the "Freebirds"!




In The Face of Evil ~ May 30, 2005


With a plan firmly in the minds of Joran and Paulus van der Sloot, they then made preparations to put that plan into action. Were Paulus and Joran finalizing the details with Koen Gottenbos to take Miss Holloway's remains out to sea?



NO BODY, NO CASE ~ Paulus Van Der Sloot

TWITTY: Yes, there was a boat that Joran mentioned in one of his statements on June 9. It's actually a friend of his. It's Coon's (ph) father has a boat. And from what I'd understood, that there was some activity with that boat during the early morning hours of May 30, when these boys took Natalee. To what extent, we don't know. Whether forensics were done, whether the boat was searched, there's been a lot of speculation, but I really don't have any concrete follow-up information of what they actually did to the Coon's father's boat.


www.msnbc.msn.com/id/10295536/
What was the true purpose Joran was dropped off by Paulus at the Racquet Club?
We believe there were two reasons for these actions:
1. To bring all other evidence to an area near the boat launch in his gym bag - Miss Holloway's clothing and personal effects she had on her person the previous night, and any/all soiled clothing of Joran's.

2. To coordinate with Koen Gottenbos the timing of his boat being at the boat launch for Joran and Paulus' use.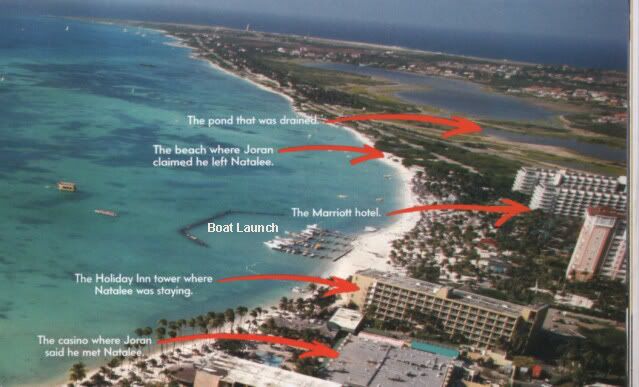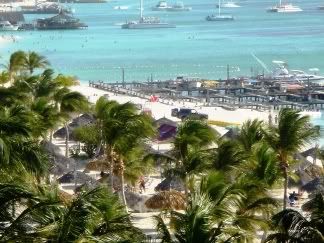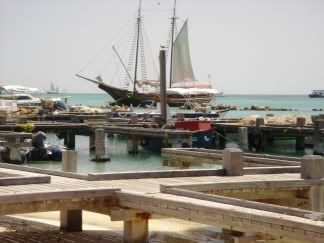 At approximately 17.00 pm, I was dropped off by my father at the Raquet Club. Between the hours of 16.00 pm and 17.00 pm, I had done my homework and also "chatted". I do not remember with who I chatted. It could be possible that I chatted to Deepak because he does that a lot from where he works. I am not sure about that.


JVDS 6-14
Between the hours of 17.00 pm and 18.00 pm I was in the gym. I was talking there with "Koen" nickname "Cul". We spoke that it was cowardly/weak and that no one was there.
JVDS 6-14
PAULUS SAID HE DROPPED JORAN OFF AT
THE RACQUET CLUB AT 5:00 OR LATER.
DOESN'T REMEMBER FOR SURE IF HE WENT INSIDE


To your question what I did after 16.15 hours, I can state the following. I think I dropped Joran off at the "Raquet Club" at approximately 17.00 hours. I could have been later though. I cannot exactly remember anymore.

To your question whether I saw Joran enter the "Raquet Club", I can state the following. If I drop off Joran he normally walks inside. As far as I can remember he did do that at this occasion too but I do not know for sure.


PVDS - 6/23
PAULUS SAID HE DROPPED JORAN
OFF AT THE RACQUET CLUB BETWEEN
5:00 AND 6:30. SEES HIM GO INSIDE
Between 17.00 hours and 18.30 hours, I dropped off Joran in front of the entrance of the Aruba Racquet Club with my Suzuki so that he could take tennis lessons and go to the gym. He probably had his carrying bag with tennis necessities with him. I saw him enter the building.


PVDS 6-18
6:00 JORAN SAYS HIS TENNIS LESSON STARTED
My tennis lesson was between the hours of 18.00 pm and 19.00 pm. According to me I was not called by anyone during that time. I had also made no calls myself.


JVDS 6-14
6:00 DEEPAK SAYS HE CALLS JORAN -
JORAN SAYS HE IS AT THE WYNDHAM WITH GUIDO


I had called Joran at approximately 18.00 hours. I just asked him how he was. Joran was at that moment in time together with a friend of us named Guido in the casino at "Wyndham"

DEEPAK 6-11
At about 18.00 hours, I called Joran on his mobile phone. I had called him with the telephone from where I work. The phone number there is 588xxxx. I asked Joran, how he was doing and if he had gone to school. )

I forgot what he told me, but I asked him subsequently what he was doing now. Joran told me that he at that moment in time was in the casino of the Wyndham and that he was there together with our friend Guido

DEEPAK 6-13
To your question as to when I called Joran on that Monday and asked him where he was and with whom Joran said that he was with in the casino, I can say the following. Joran told me that he and Guido were together at the "Wyndham" casino. That was about 18.00 hours

DEEPAK 6-16
7:00 JORAN SAYS HIS TENNIS LESSON ENDED
Approximately 19.00 pm, I was ready with playing tennis. I showered in the clubhouse. After I had finised showering I got dressed. I do not remember what I put on that day. I was wearing a short trousers and a T-shirt. It looked pretty nice/proper. I also wore slippers.


JVDS 6-14
ART WOOD IS QUOTED AS SAYING
WHEN HE INVESTIGATED, HE DISCOVERED
JORAN NEVER PLAYED TENNIS THAT NIGHT


Former U.S. Secret Service agent Art Wood, who spent months on the island investigating the case, told The National Enquirer: "Joran told police that he played tennis with a friend during the evening hours. And the pal backed up his alibi."


"But when I investigated the Racquet Club I found that Joran had never played tennis there that night."

http://www.nationalenquirer.com/crime/63342
JORAN ADIMTS HE DID NOT
PLAY TENNIS AFTER ALL THAT DAY
Paul drops Joran off at the RC at 6:15, but none of his friends are there so he doesn't feel like playing tennis. He gives his trainer an excuse and goes to the gym where he meets Koen. They talk a while and then they ask Andre, David, and Joran's tennis buddy "Marco" (Guido) if they want to play poker at the Wyndham. Marco says he has to work until 10:00 in the HI casino. Andre says his dad will join them in the game. Joran calls Paul and asks permission, saying Marco will bring him home after, Paul says OK. Joran takes off his tennis shoes and puts on flip flops. He walks from the RC past the Salinja to the beach, then via the beach he reaches the Wyndham at 6:45

(Note: book doesn't mention looking for his shoes).

Joran van der Sloot - Joran's Book - PAGE 98
JORAN DELIBERATELY LEAVES HIS
GYM BAG AT THE RACQUET CLUB
At approximately 19.15 pm I left on foot for the Wyndham Hotel. I was alone. My tennis gear I had left behind the bar at the Raquet club. I had also removed my tennis shoes and left them in the bag behind. I had taken from my tennis bag a pair of slippers and walked away on those


JVDS 6-14
7:02 PM = Sunset
(the 48% illuminated moon has not risen, yet)

AOL Timeline

Was this phone call from Joran to Deepak made from the water?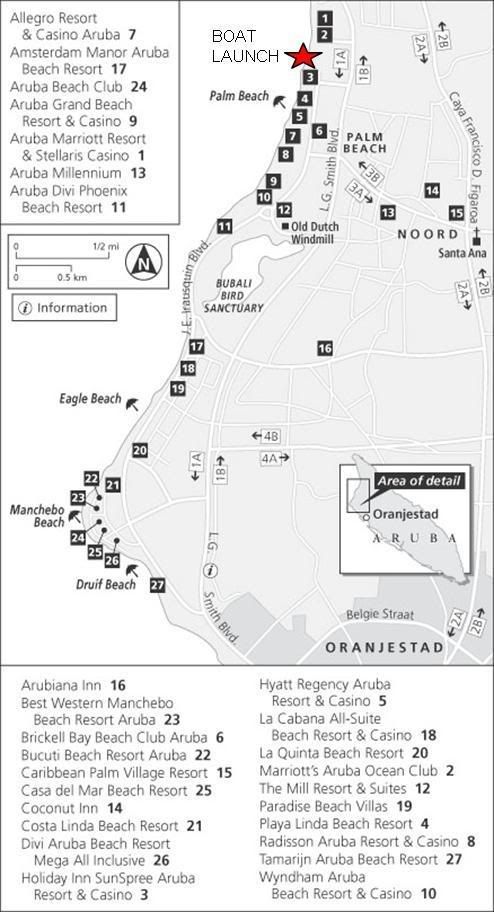 VAN DER STRAATEN DOES A

From available information it has become clear that on May 30th 2005 around 19:25 from number 588-xxxx (Deepak Kalpoe's work location) received a call to number 562-xxxx which is the cell phone number of Joran van der Sloot.


According to cell-id in the records this information was transmitted on mast 9181 (Casa del Mar/Eagle and after 2.28 minutes on the mast 9123 (Hadishibana – Lighthouse).
The Racquet Club is directly East of the Marriott, and the fisherman's huts. Fisherman's Huts are 300 yards NORTH of the boat launch, which is right by the Holiday Inn.
The Wyndham is at the South end of the high-rise hotels on Palm Beach - with only Divi Phoenix and the Mill Resort being further South of them....all of which is still to the North of the Bird Sanctuary.
Now if we look at the map van der Straten drew, and a map of where the hotels sit, we have this:
Casa Del Mar mast id # 9181 is South of Hadishibana/Lighthouse mast id # 9123. That tells us that Joran's phone was traveling NORTH from the Holiday Inn/boat launch area - in the direction of the Lighthouse (or Mariott).
There are several more cell tower (masts) further South than the 9181 Casa Del Mar tower that covers the Holiday Inn.
Also - that cell tower (mast) covers ONLY the area around the HOLIDAY INN, doesn't even serve the area of the Marriott...the Hadishibana/Lighthouse mast serves that area.
In fact - the ONLY hotels that mast (9181) serves are (starting with the Holiday Inn, and heading SOUTH):
Holiday Inn
*Playa Linda
*Hyatt Regency
*Brickell Bay Beach Club
*Allegro

* Denotes these hotels are served by additional cell towers (masts) in addition to 9181

We believe from this point forward, after the disposal of Miss Holloway's remains, Joran was attempting to create a very public alibi for his whereabouts that evening, via the casino surveillance cameras.

Natalee and her family deserve justice, and we will not let up until they have it!


Natalee's Freebirds